Cooperation Partners in Namibia
Elite Employment 
Who are they?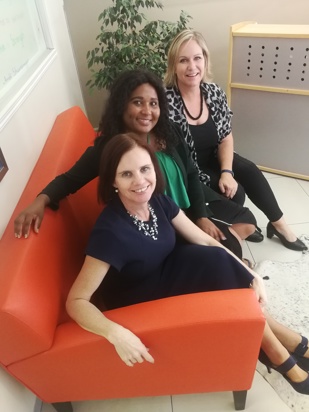 As the leading executive recruitment agency in Namibia with a strong passion talent acquisition, Elite Employment goes above and beyond with every assignment. Sourcing talented individuals with outstanding leadership skills and knowledge and placing them as highly valuable team members within corporate, white-collar as well as public industries.   
Elite Employment is a multiple-award winning industry leader, and has been privileged to have filled some of the most prominent roles in Namibia with more and more organisations choosing Elite, as their preferred supplier.  Clients praise Elite's customer centricity, in-depth understanding of their objectives and flexible, yet holistic approach, which provides a defendable outcome.  
Why work with Master? 
Collaborating with an organisation such as Master International was an easy decision as the business values are very much shared, like Master International's mission statement: "We Value People". Furthermore, who would not join forces with a company that enables you to use smarter tools to easily and effectively analyse and manage talent, based on a more data-driven approach; in-order-to hire, develop and retain the best? This completely speaks to the future of talent acquisition and where Elite Employment is positioning itself in the market. 
How will the partnership support them? 
In this partnership Master International will help Elite Employment's clients to create a base of equality to give people – and the companies they work for – a chance to grow and an opportunity to produce measurable results. By helping individuals, teams and organisations perform better, based on evidence, scientifically proven methodology and a new level of transparency and insight across the entire organisation. 
Pahee Consulting  
Who are they?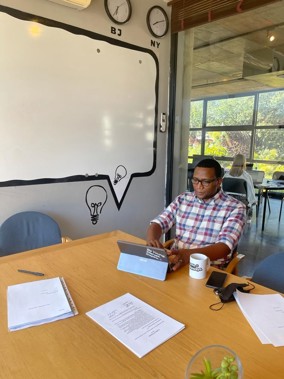 Pahee Consulting is run and owned by Keith Handura, with a long history within the Accountant and HR field. Today Pahee Consulting offers Management consulting services for small and medium-sized businesses. With an interest in the entrepreneurial space, Keith works with and develops startups working together with entrepreneurs through some of the struggling phases that occur during the journey.  
Why work with Master? 
Keith wants to help entrepreneurs find their entrepreneurial DNA with regards to Psychometric assessment and for that reason chose to cooperate with Master. Before working with a new entrepreneur gaining an accurate understanding of the individual is essential and personality and psychometric behaviour can help reveal more about a person. This understanding will help establish and strengthen the communication and cooperation between mentor and mentee.  
Additionally, having had an interest in the technological eco-system for a long time, cooperating with and working with a provider offering HR solutions that is data-driven creates a perfect match. 
Joint Foresight Consulting 
The last Cooperation Partner is a newly started management consultancy. Due to the early stages and development taking place we'll wait with the formal announcement. However, we can say that two very professional business individuals will be ready to help consult you on Management matters when that need arises!