Dolam Children's Home in Namibia
The Dolam Children's Home in Katutura, Namibia was developed to address this need. It provides modern, safe facilities for 21 children and makes sure they have access to education and health services. Learn more in this video interview with Rosa Namises, the founder and guiding light of the Dolam Children's Home.
Master contributes on an ongoing basis to help cover operating expenses for the Dolam Children's Home. 
In addition to practical help, we sponsor an extra tutor to help the children with their homework.
This assists the children and creates a part time job for the tutor in a country where there is over 50% unemployment.
Our staff also visits the home in person to meet the children and express our support. We have been personally touched by the willingness and efforts of the kids to learn and their determination to succeed and we are impressed by their thankfulness for the help provided. Certainly a good lesson for us and our families at home.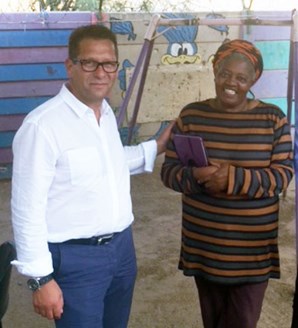 To read more about Dolam Children's Home and how you can get involved,
click here
.