Meet our Cooperation Partners in Singapore
We started our Global Expansion last year, as a main focus of Master's strategy for 2019 to 2021 - living up to our Motto: "Global reach - local touch". 
Having been on the European market for more than 30 years, with over 800 customers in Europe alone and many of them expanding globally, we are now offering new opportunities for cooperation, integration and partnerships.
In 2019 alone, we have established a new franchise partner in Poland and Germany with Master Germany and Master Poland being fully operational and additional experienced partners in the UK.
In the spring of 2020, we were able to start with new cooperation partners in New York and Namibia (HR Line and HR Cornerstone), just before Corona was emerging as a global challenge.
Could Corona stop our plans? No, but it did make it more difficult and challenging!
That's the advantage of digital products, our Master solution, which are already leading the digitalisation of HR.
Yes, we have been working with the certification and support of customers through e-learning and self-study; helping our customers to digitalise their processes with online tools and online recruitment and supporting a full digital and remote workflow for recruitment and development in Talent Management.
Over the summer, in cooperation with the trade council of the Danish Embassy, we focused on our expansion in Asia Pacific, to find additional cooperation partners to our existing partnerships and service hub in India and China. The focus market for our growth in Asia Pacific would be Singapore.
After many effective and progressive business meetings on Zoom, we are very proud to announce our new cooperation partners in Asia pacific, Singapore, who are a great addition to the Master network due to their experience and professionalism. Below follows an introduction to the partners, what they do and why they're excited about the partnership.
Kingfisher Recruitment Group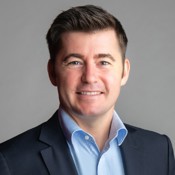 Kingfisher Recruitment Group is excited to partner with Master International in providing high quality behavioural assessment tools to value-add and improve overall effectiveness in the hiring processes and recruitment strategies for our clients in the region.
With this partnership and available assessment tools, we hope to amplify the effectiveness of our recruitment methodologies for the benefit of our clients and candidates.
CET Global Pte Ltd
CET Global Pte Ltd is owned and run by Thomas Yeo. Thomas is an experienced workforce and people development consultant with more than 18 years of experience. He began his consultancy and entrepreneur journey in June 2014 and currently serves as the Managing Director and Principal People Capability Consultant at CET Global Pte Ltd. He is into enabling Enterprise Human Capital Transformation and Development using A.I. and Data Science.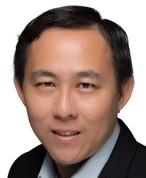 Thomas says, "We adopt a holistic approach in our human capital and people development consulting projects, where we focus on enterprise systems and individual employees capability development. Master's profiling instruments will provide us valuable insights about the employees to enable transformation, development and deployment."
WGT HR Consultancy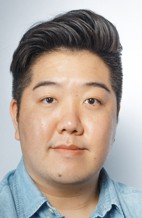 WGT HR Consultancy is a dedicated team of HR professionals looking to change how the world views Human Resource. Connecting potential candidates to business is our passion, and we are here at the heart of the industry to provide holistic staffing and recruitment solutions to serve our clients' needs. 
With more than 10 years of experience and a team comprising of individuals from different industries, we understand that HR can differ between industries and we seek to tackle the various issues faced by presenting them with new solutions.
"We are extremely excited to offer Master International's solutions to our clients in Singapore. With Masters' solutions in our arsenal, we will be able to make better hiring decisions and provide better advice during the selection process."
Exponent Global Consulting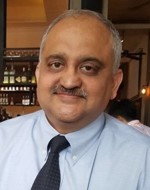 Exponent Global Consulting is a Singapore-based boutique Executive Search firm that offers consulting services in Talent Acquisition and Talent Development areas. It works across different technology and traditional sectors, including Manufacturing, Financial Services, Infrastructure, Engineering & Construction, Energy, Agri-Commodities, Ecommerce, International Trading & Logistics, and Information Technology.
Most of Exponent's work is in SE Asia, China and India, but it also recruits senior professionals in other geographies like US, UK, Middle East and Europe. Over the years, it has built long-term relations with its clients and candidates, and works together with them to ensure a close functional, cultural and personality match.       
Exponent's assessment processes attach huge importance to personality and cultural match, especially for senior leadership roles. Mrigank Ojha, Managing Director, is confident that Master's solutions will further strengthen these assessment processes and provide proven, unbiased and valuable inputs to the decision-makers.
Helm Specialist Recruitment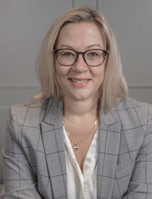 Helm Specialist Recruitment was founded in 2020 by Stine Martinussen. The focus is especially on Shipping, Maritime and Commodities Recruitment. "We want to build a business delivering the best possible recruitment services to the clients in the selected target markets. The focus in the business will be on quality over quantity. We focus on finding the right candidate for the job not on how many CVs we send in a week."
"We are excited to be partnering with Master International in Singapore, UK and Ireland on delivering personality and cognitive assessments for Recruitment, Leadership Development, Team Development or Personal Development. We believe it can add great benefit to our clients in the search and selection process as well as ongoing team development", says Stine Martinussen (CEO).
DecodeHR Pte LTD
DecodeHR Pte Ltd is a Human Resources Consulting firm that thrives on working with companies who are passionate about realizing the best in their people. Whether it's a complete transformation of your HR practices or a specific area which needs addressing immediately, DecodeHR is committed to achieving a successful outcome. We provide strategic advice and high-impact HR solutions to clients; our forte is leveraging technology to strengthen human capital. We have a strong team of senior HR Consultants with deep experience across diverse sectors in Asia.