Meet our new Cooperation Partners in Zambia and Australia
"Global reach - local touch" – This is the label of our dedicated Expansion Safari across the continents. We are delighted to welcome our latest onboarded partners from Zambia and Australia. A warm welcome to Claudia Moono (Zambia) and Shayne Jackson (Australia). This marks a significant milestone for us in the Master family!
Take a moment to get to know both and gain insight into their unique perspectives and achievements. 
Claudia is a seasoned business development professional and social entrepreneur and founder of Hadassah Digital Innovations & Edutainment Media (HDIEM) and Hadassah Digital Recruitment Solutions Ltd.
She has served in diverse industries in Namibia, South Africa and now in her home country Zambia. With an industrial Psychology background, Claudia's passion for people continues to grow as she serves in different sectors.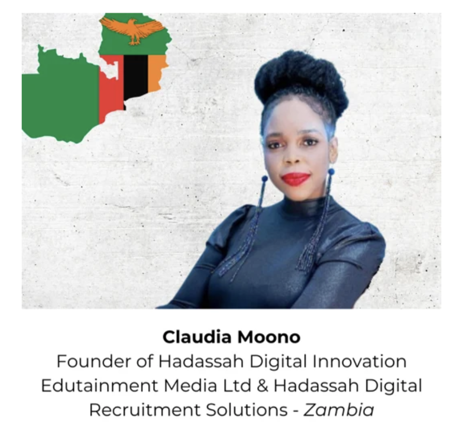 This is especially visible in the activities of HDIEM. Claudia is expressing her pride in partnering with The ZCAS University – A Tier one prestigious institution where HDIEM supports the institution in training and development, primarily for women and youth clusters. HDIEM continues to advocate for MSME development, market readiness and trade promotion for MSES in Zambia and on the African continent!
The organization's values are aligned to support women empowerment and gender equality, by advocating for digital training and access for women and youth in Zambia and Africa.
Claudia is excited to leverage the local potential in the HR sector with Master's tools and
when talking about how Master's solutions will help her organization says:
"In this digital era, recruitment tools should also take it up a notch, ensuring that organizations utilize resources wisely and the right job fit candidates are awarded their deserving roles!"
Shayne is based in Sydney, Australia and has been a leading figure in the Business Process Outsourcing (BPO) industry for many years, holding senior management roles and working closely with clients to implement business strategies around people, processes and technology. His projects have spanned ANZ, India and the Philippines.
Recently he has also worked in the IT recruitment space, providing senior talent to Australian businesses including permanent, project and consulting resources to enable strategic leadership and business transformation.
Shayne has consulted to both governmen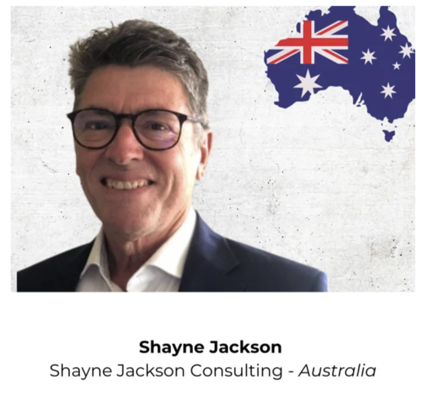 t and corporates, working as a trusted advisor independently and with one of the major consulting groups, in their management advisory team.
Over two decades, Shayne has built considerable experience in business growth, managing resources, talent acquisition and understanding unique business requirements. Complementing his corroborative, partnering approach with clients, he has developed effective techniques to drive transformation through people, identify performance-driven behaviours, and align talent with individual business cultures.  
While Master's solutions are not entirely new to the Australian market, our successful collaboration with Tom, and now the joining forces of Shayne, will surely strengthen the efforts in harnessing the full potential of HR on the Australian market.
Welcome to the Master Family! We know that our solutions together with Claudia's and Shayne's team will make a great impact and deliver what will help the local field to grow and perform! We in Master are looking forward joining Claudia's and Shayne's next steps on their journey and the impact they are making in their respective fields.