Customers are willing to pay more for good service
How much more would you be willing to spend with a company that you believe provides excellent customer service?
Three out of four (74%) consumers say they have spent more with a company because of positive customer service. Over two thirds (68%) of consumers state that they are willing to spend more with a company they believe provides excellent customer service and the best part: they on average are willing to spend 14% more!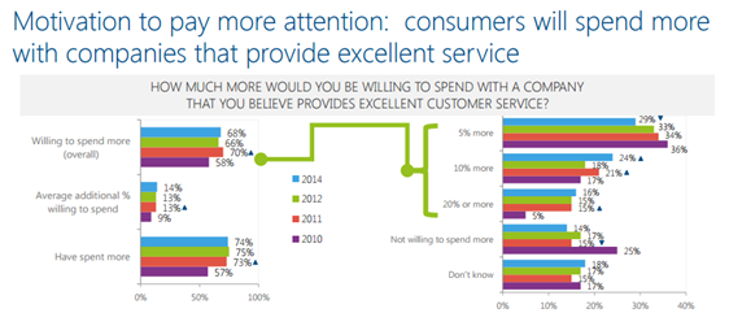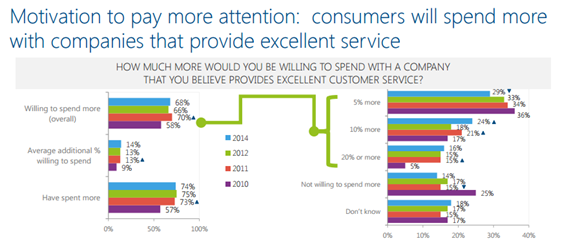 Providing excellent service also helps companies attract new customers
Behind providing 'good value for the price' (51%), providing 'excellent customer service' is the second most important factor consumers consider when choosing a company with which to do business (20%), followed closely by providing 'better products' (18%). 
Would you like to improve service in your organization? Try BRIGHT!