BRIGHT –
Get the right people for excellent customer service
Get the competitive advantage by offering great customer service. Bright helps companies screen in the applicants best suited to serve their customers.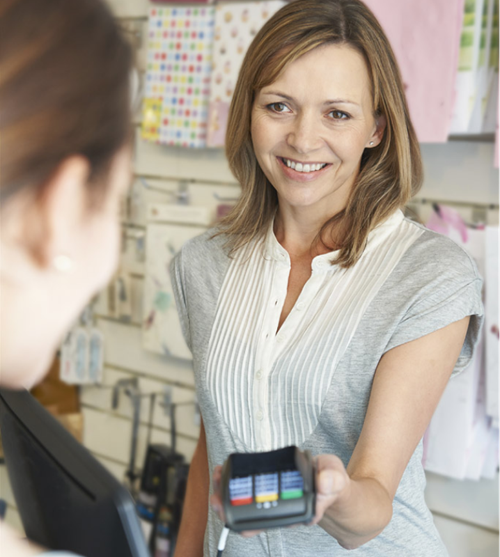 What you get
Get the right people for


excellent customer service
Getting the right customer service personnel is key to raising the overall customer satisfaction. Friendly, efficient customer service helps set a succesful business apart from its competitors. Use BRIGHT in recruitment to screen in the best candidates quickly and efficiently. With BRIGHT you will: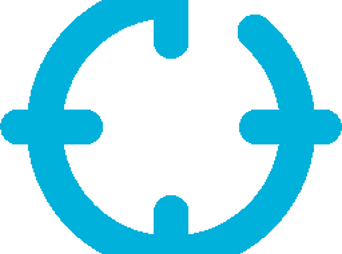 Spot the talent
Easily spot high-performing service personnel.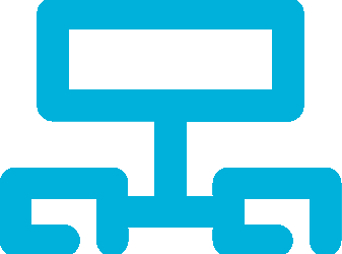 Save resources
Save time and money by screening appliants before an interview.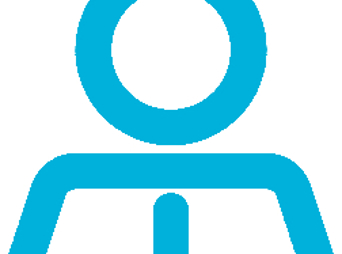 Improve candidate experience
Conduct more relevant job interviews with fewer candidates.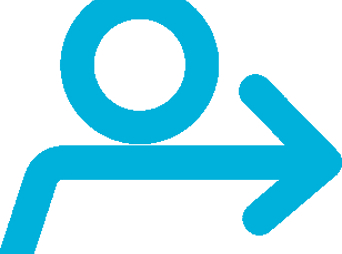 Reduce employee turnover
Cut down on employee turnover.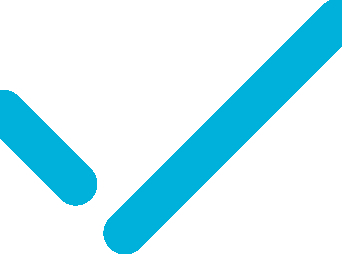 Customer satisfaction
Raise your overall customer satisfaction.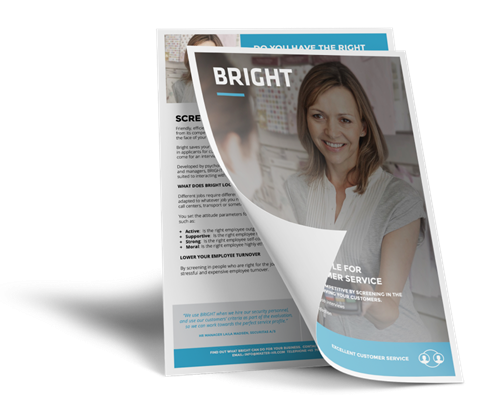 Why BRIGHT?
BRIGHT assists you in lowering employee turnover
BRIGHT measures the customer-service related attitudes and behaviours of potential employees in a non-discriminatory way. It was developed by psychologists, in cooperation with leading customer service companies. BRIGHT can help companies find the right person for the job the first time, lowering employee turnover.
With BRIGHT companies save time and money by screening applicants for customer service characteristics even before they come for an interview. The integrated flexibility makes it possible to customize BRIGHT to include only the service behaviours relevant for a specific open position.
The following behaviours and attitudes can be measured:
Integrity
Diligence
Service-mindedness
Social confidence
Stress tolerance
Sales self-efficacy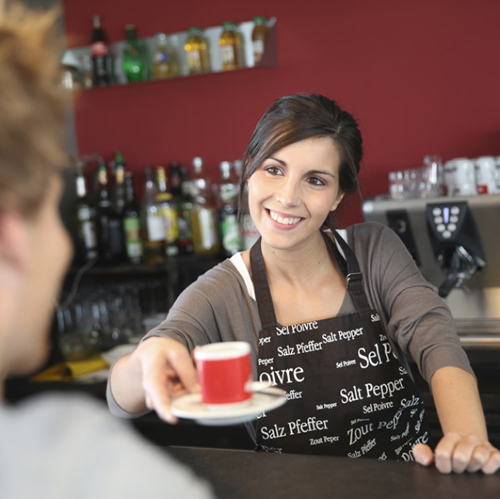 Get started
Recruit customer service

personnel in all areas
BRIGHT is designed for screening and selection of employee in customer service roles e.g.
Retail
Security
Hotels
Transportation
Recreation
Call centers
Language
BRIGHT is available in Danish, Chinese (Mandarin), English, Finnish, Norwegian, Polish, Spanish and Swedish.
Norms
There are national as well as international norms available.
BRIGHT reduce time spent on recruiting by 30%.
Customer-satisfaction improved by 8%, sick leave reduced by 3%, and an overall increase in employee-satisfaction.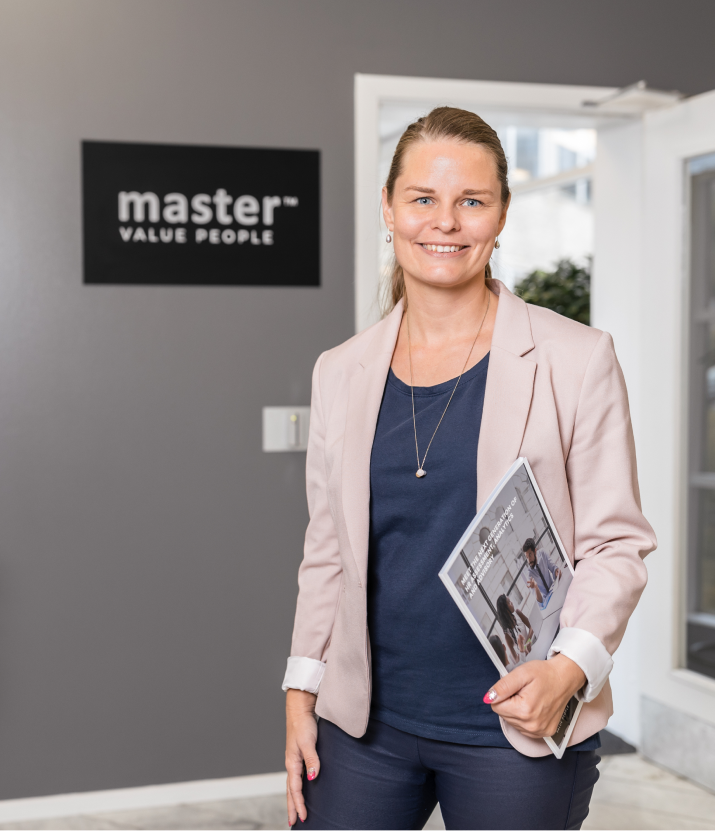 Documentation
What is the

science behind BRIGHT?
BRIGHT is a behavioural test with a special focus on sales and service, developed for screening and selection of employees in customer service roles (retail, security, hotels, transportation, recreation, call centres, etc.). It was co-developed with employees and managers from several service businesses.
BRIGHT is designed to be a straightforward recruitment tool and requires no certification for users. Master offers online training and implementation workshops to help customers improve their workflow with BRIGHT.
BRIGHT has several national standards as well as a common international standard.
When choosing a test tool, we recommend that you pay attention to its validity and reliability. Extensive documentation has been performed to provide evidence of reliability and validity.
Validity
Construct validity: item-test correlations mean/min. r = 0.55 / 0.30
Content validity: approved by a panel of subject matter experts.
Reliability
Cronbach's Alpha: mean α = 0.82 (0.72 – 0.93)
High standards
equales high trust
BRIGHT is developed based on international standards and guidelines and have been reviewed by external specialist in professional psychometrical testing.
Customers
Companies we have supported in

talent acquisition

We collect good stories about how our customers create measurable value with our solutions. The best effect is obtained by adapting the method to the individual business, large and small. No two stories are alike.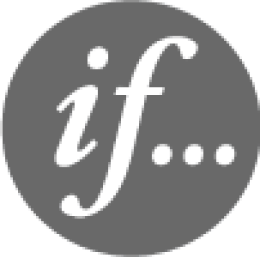 "The challenge is measuring customer focus and the attitude an employee will demonstrate when meeting with a customer. BRIGHT helps us meet these challenges, as it allows for possibilities to perform tailor-made screenings of test takers."
- Betina Maibom – HR Partner - IF Insurance